Vietnam to offer tax breaks to SMEs, startups
The Ministry of Finance is considering tax breaks to stimulate small and medium-sized enterprises.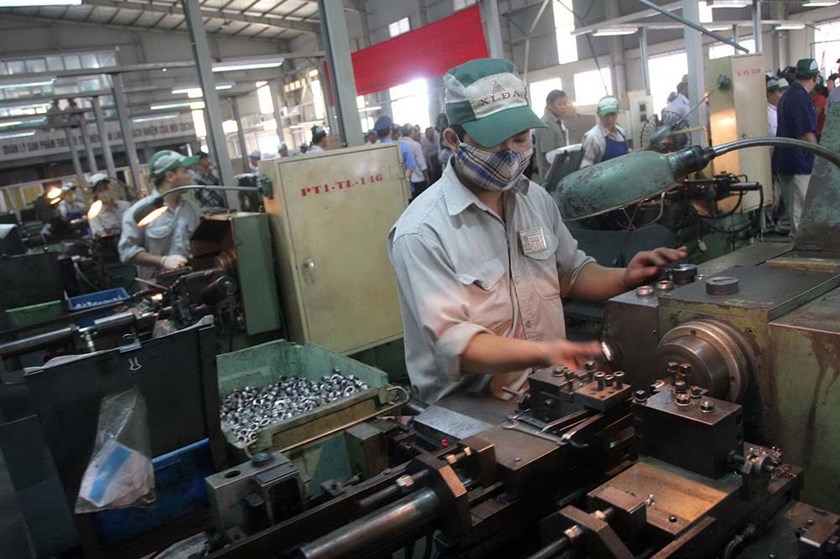 A proposal to reduce corporate tax to 15-17 percent from 20 percent until the end of 2020 for SMEs will be considered by the National Assembly at its October session.

To make Vietnam a "startup nation" by 2020, the ministry is also considering corporate tax of just 10 percent for the first 15 years, and a 50 percent waiver for the next nine.

But this will be available only for startups in priority sectors like technology and manufacturing or based in remote areas, and report a profit less than VND20 billion (US$885,300) a year.

The plans come amid criticism for the government's inadequate assistance to SMEs compared to special treatment for large state-owned companies.

Economists have urged the government to provide more support to the SMEs, saying with better supports, they can do more to the economy than their current contribution of 43.2 percent of gross domestic product.

Vu Tien Loc, chairman of the Vietnam Chamber of Commerce and Industry (VCCI), told Tuoi Tre newspaper that the tax break for SMEs is "necessary," but not enough.

SMEs and startups need other supports also, especially effective reforms in customs and tax procedures, he said.
According to a recent survey by the VCCI and the US Agency for International Development, 65 percent of businesses agreed that government officials harassed them while processing procedures for businesses.

The survey also found that 66 percent had to pay "informal charges" last year, compared to 64.5 percent in 2014 and 50 percent in 2013.

Over 11 percent of respondents said the charges were equivalent to more than 10 percent of their revenue compared to slightly more than 10 percent in 2014.

Figures from the VCCI showed more than 96 percent of 513,000 businesses in the country are SMEs but only 42 percent reported profits last year.

Businesses with less than 10 employees are legally defined as "super small."
Small firms are those with a capital of less than VND20 billion in agriculture and industry and less than VND10 billion in the services sector.

Medium-sized businesses have a capital of less than VND100 billion.